An experienced consulting arborist and forward-thinking designer
Mark Laurence has many years of experience as an environmentally-aware landscape designer. He has also worked extensively with urban green infrastructure (working gloablly with own-patented living wall systems), is a consulting arborist, speaker at conferences and writer of thought-provoking articles.
Based in West Sussex, Mark works throughout the UK, internationally and particularly with trees in the Middle-East (see TreecareUAE.com) . He is a past committee member of the Society of Garden Designers (sustainability), a chartered horticulturalist and certified arborist with the International Society of Arboriculture.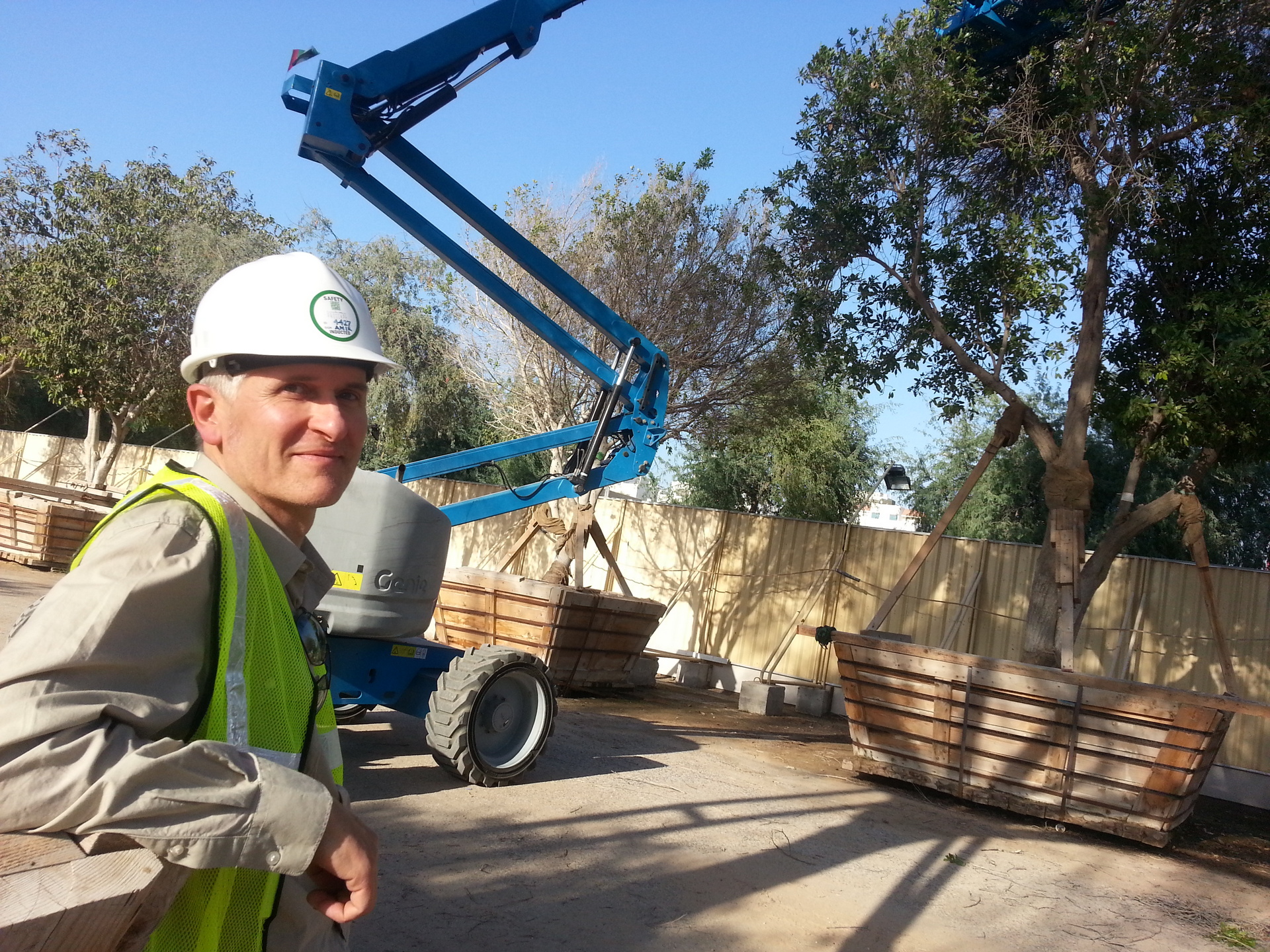 Mark working with trees in Abu Dhabi, supervising the moving of trees and staff training in correct pruning
Contact
let's discuss your project
Contact details:
Mark Laurence Design Ltd
Based in West Sussex, UK
Working internationally

Mobile: +44 (0)7949 099195

mark laurence design ltd | adaptive landscapes for a changing world

©2019 mark laurence

http://www.marklaurence.com