Tree Consultancy UK and UAE

Regenerative Planting Design
Gardens, Ecosystems and Trees
Mark Laurence is a designer of climate-adapted, drought tolerant gardens and landscapes, focussing on adaptive plant use. He is an experienced arborist, caring for trees in the UK and in the UAE with a special interest in climate adaption, soil health, veteran trees and tree mycology.
Care of Trees and Treescapes
arboriculture
Trees in Gardens and Landscapes
I survey (to BS 5837) and assess trees for private and commercial clients, look at soil health and compaction, recommend and organise arborists to carry out works in the UK and UAE. I have a special interest in veteran and anchient trees, but all trees need special care; climate change and human impacts are taking their toll.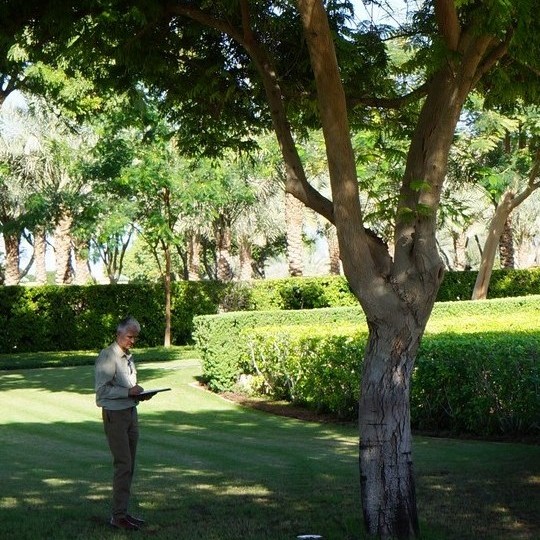 Surveying trees to the grounds of a private palace, Abu Dhabi. Many of the trees suffered trunk discolouration from lawn sprinklers.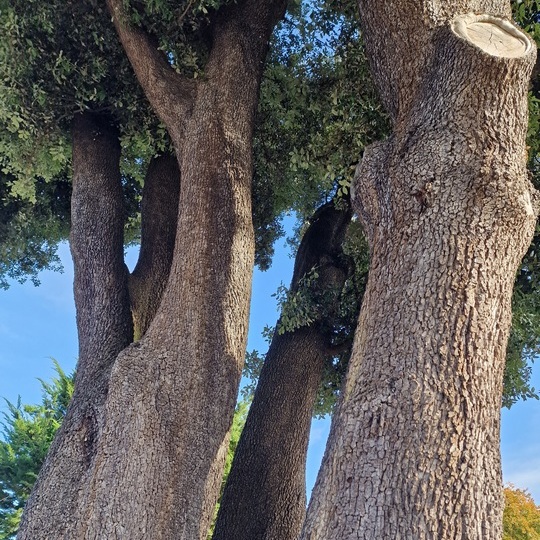 A mature holm oak in West Sussex.With multiple stems and a massive girth, such trees need care, love and regular inspection.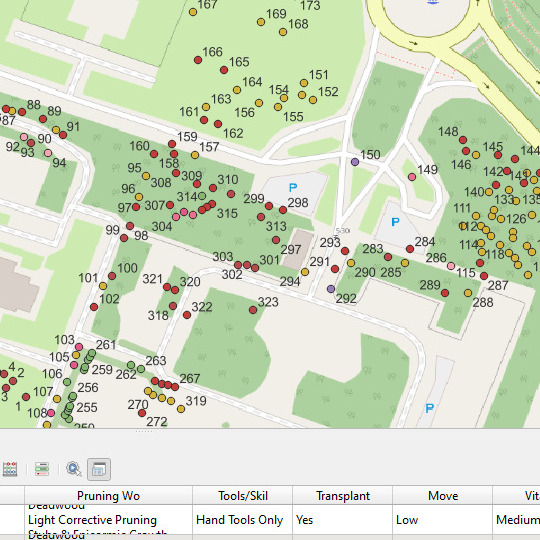 Survey using GIS locations pinned onto OSM Map provides clear visual location. Pins are colour coded as to species or category.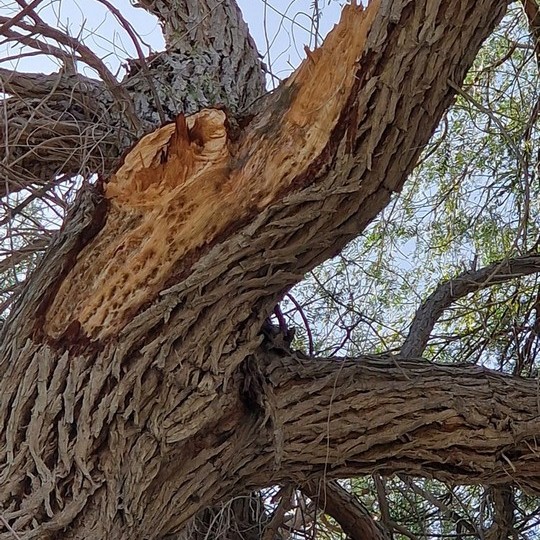 Modern arboriculture recognises that 'defects' can in fact be ecosystem assets, given the right assessment for risk and benefit.
Naturalistic Planting
Adaptive ecologies for the planet
Natural planting for beauty, resilience and ecological benefit
Natural planting is of huge benefit in creating relaxing, biophilic environments that look good all year round and are a joy to behold. They are also highly beneficial for wildlife and make use of tough, insect-friendly, climate adapted plants. No natural temperate garden is, or should be, irrigated.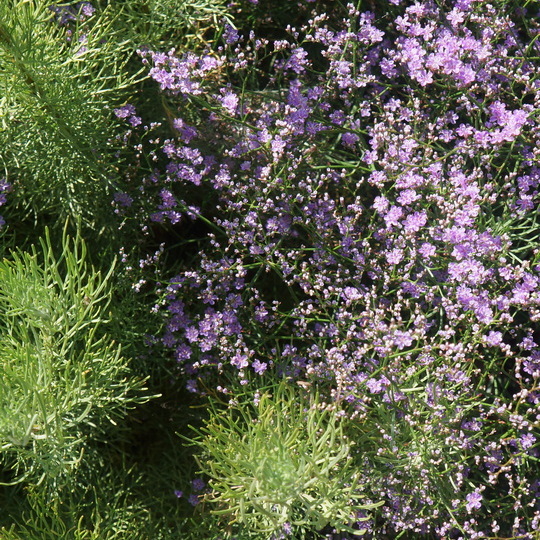 Choosing the right plant for the place, in the right combination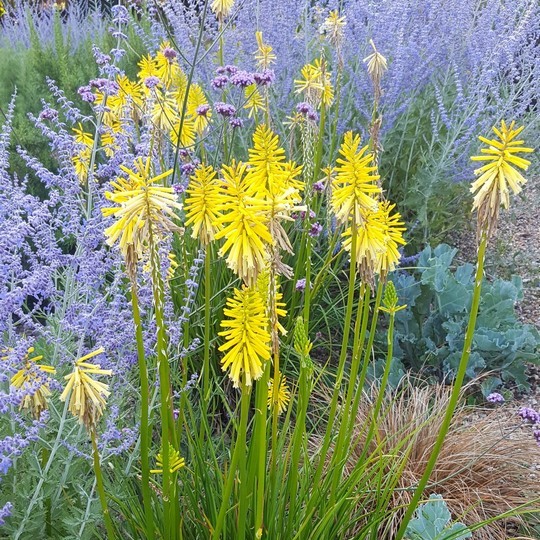 Drifts or loose matrices of plants through gravel
Climate Adaption
a landscape response
A new landscape design approach
With the growing awareness of the planetary climate crisis, our landscapes must take on a more proactive role in adaption, mitigation and regeneration. What we design now will be crucial in stabilising our environment and making places we can still live and thrive in.
Adaptive planting design on dry soils for resilience and beauty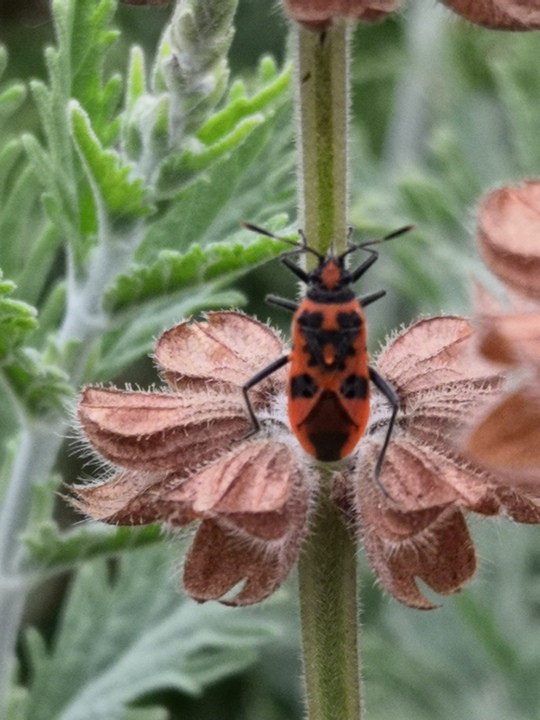 Planting for biodiversity as well as beauty and resilience
Assessing Soil Health
soil ecology and mycology
Planetary Health Depends upon Soil Health
We have misunderstood, or ignored the vital role of soil in supporting both local and planitary health. Good soil supports a teeming diversity of soil microbes and fungi, sequesters carbon, stores water and supports all life. The soil of a garden or under a tree is vital to the health of everything. We are drying out our soils, continent-wide, yet local changes in management can have an immediate effect and benefit. It may be as simple as de-compacting and mulching soil and that is what I can assess.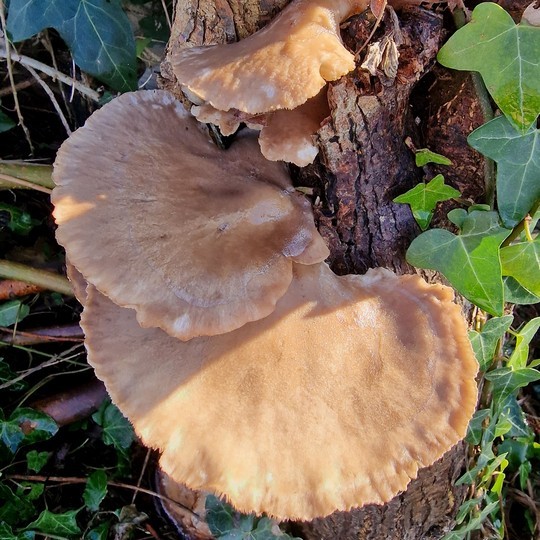 Oyster mushroom are essential ecosystem providers. A well as being edible, they can also deter parasitic fungi like Honey fungus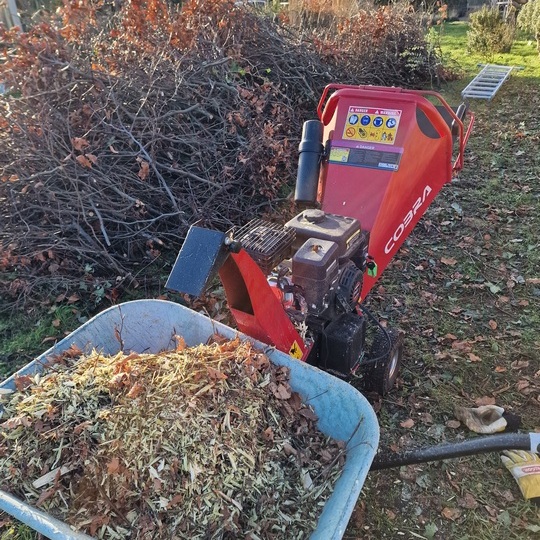 Mulches are essential to create good, active soil ecology. Using garden waste is a good, cyclical systems principle.
About Mark Laurence
A brief resume
An experienced consulting arborist and forward-thinking designer
Mark Laurence has many years of experience as an arborist and environmentally-aware landscape designer. He has also worked extensively with urban green infrastructure, is a consulting arborist (ISA certified), speaker at conferences and writer of thought-provoking articles.
Based in Chichester, West Sussex, Mark works throughout the UK, internationally and particularly in the Middle-East. He is a past committee member of the Society of Garden Designers, a Chartered Horticulturalist and certified arborist with the International Society of Arboriculture. Mark started his career as an arborist in the 1980's and fulfills his love of trees as a consultant, especially in the UAE.
Mark's passion and focus is to create self-sustaining, climate adapted, regenerative landscapes and treescapes which build soil health, reconnect and empower people, reduce the level of external inputs needed and create homes and refuge for our beleaguered wildlife. Care of veteran and ancient trees is a special passion.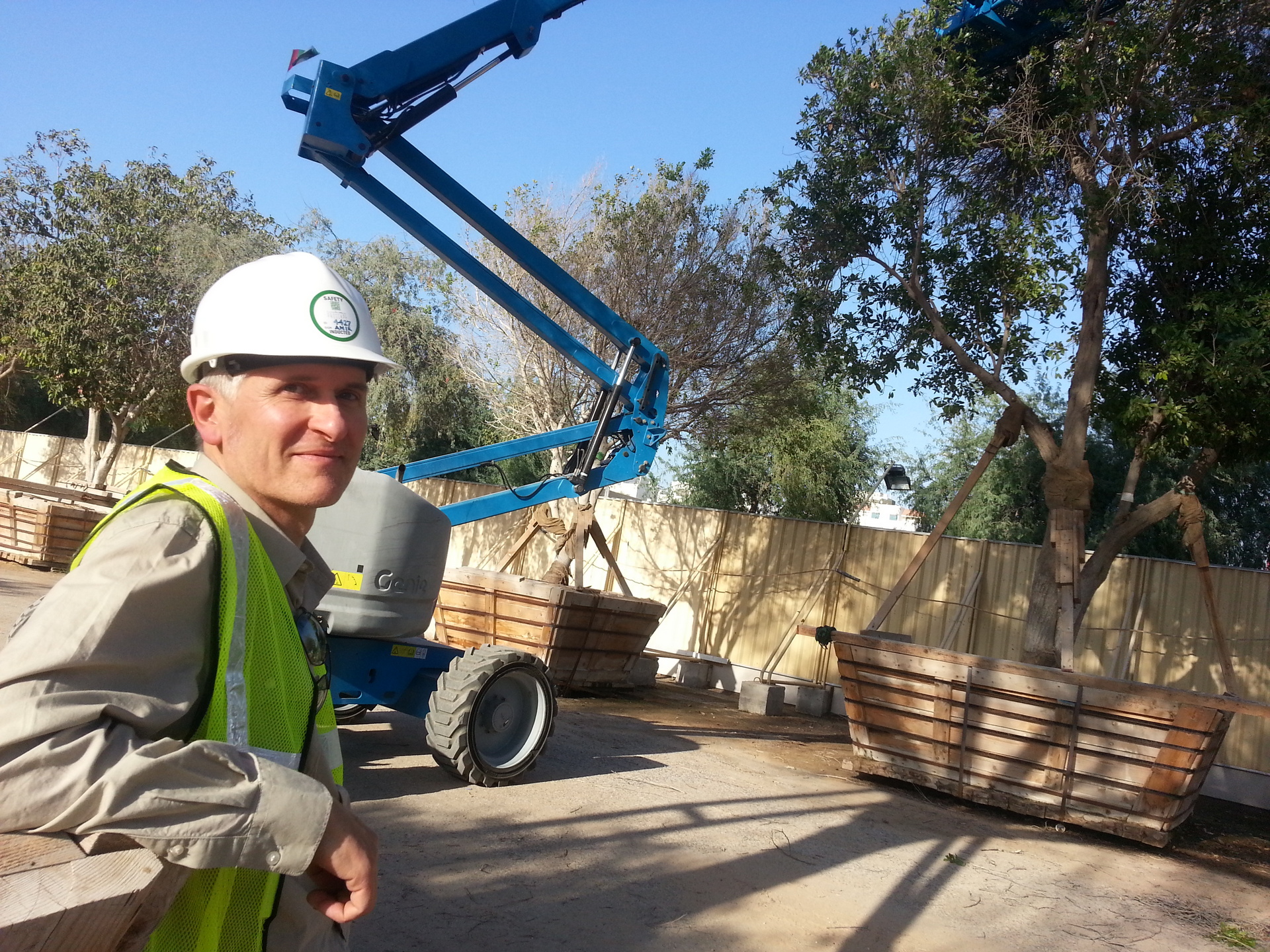 Mark working with trees in Abu Dhabi, supervising the moving of trees and staff training in correct pruning
Contact
let's discuss your project
Address details:
Mark Laurence Design Ltd
1 Manor Cottage,
Merston, Chichester, West Sussex, PO20 1EE, UK
Mobile: +44 (0)7949 099195

mark laurence design ltd | adaptive landscapes for a changing world

©2019 mark laurence

http://www.marklaurence.com