Inspiring design for people and planet
Mark Laurence is a designer of climate-adapted, drought tolerant gardens and landscapes. Based and working in the UK and internationally.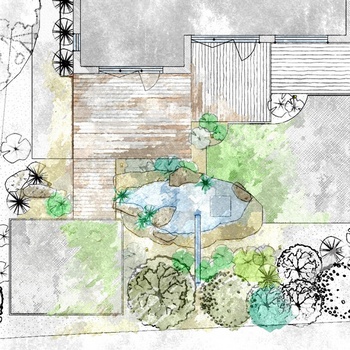 Garden Design
Design for natural beauty and environmental connection using clear design process, simple materials and resilient, naturalistic planting.
Adaptive Planting
Plants are selected for not just beauty but for ecological adaptiveness to cope with climate induced weather patterns.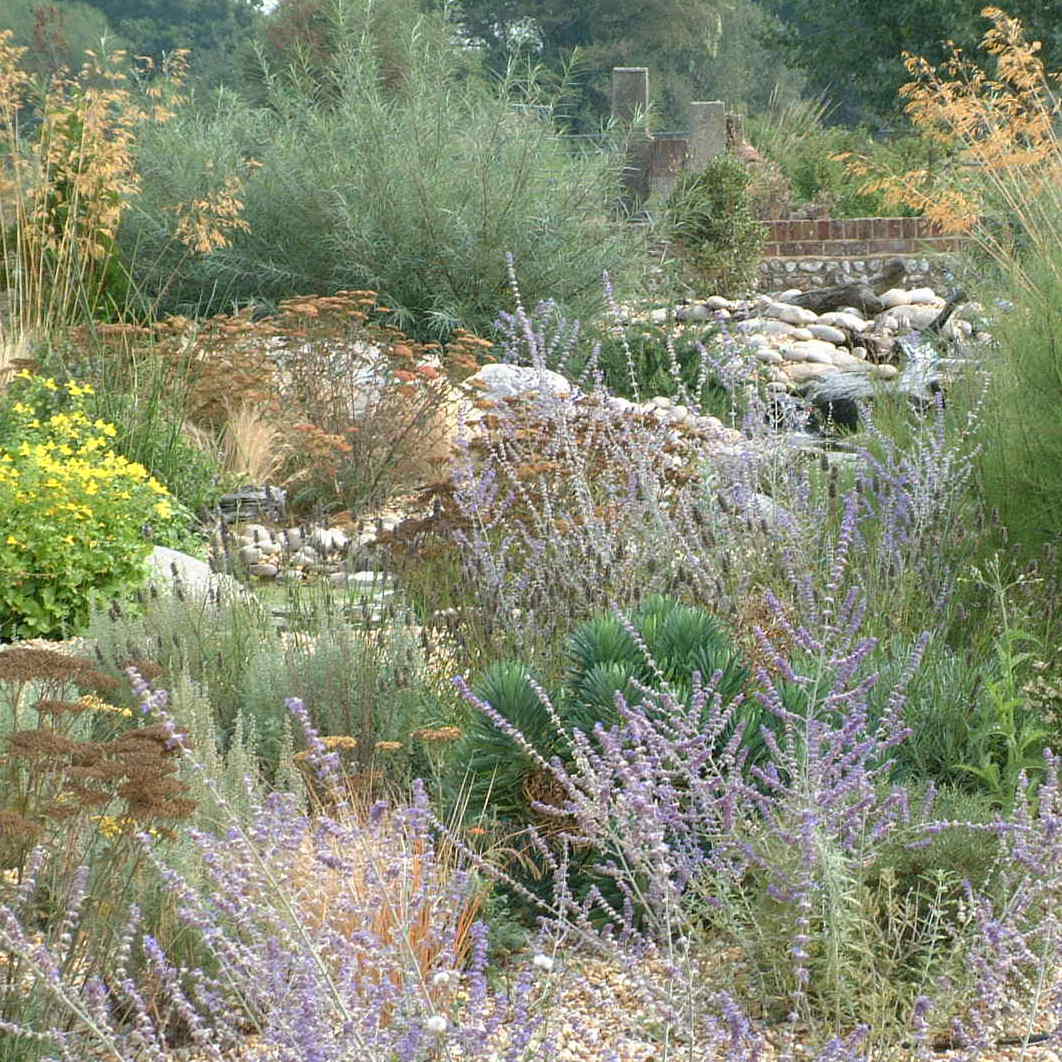 coastal & beach gardens
Gardens by the sea have unique weather, challenges and problems, yet can be the most beautiful of places.
Sustainable Gardens
Ecologically aware design
The benefits of sustainable design
Why should we think about sustainability when we design a garden or landscape? It's all about consequences. The ethic is that we should not beautify one environment at the expense of another. Therefore we think about the impacts of the choices we make. That tropical timber may make a beautiful deck, but can we with conscience accept the destruction of rainforest to achieve it? Such are the questions we ask, with the aim that we create a similar end result by using a more sustainable and local resource.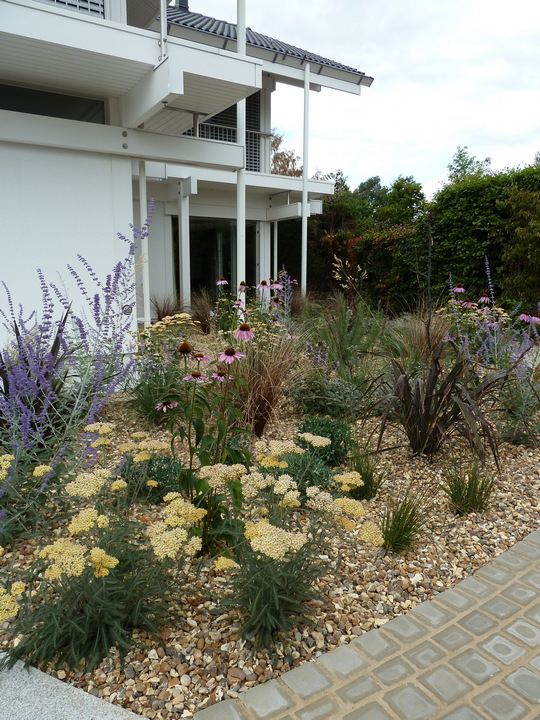 Planting in gravel with permeable drainage and paving, including the drive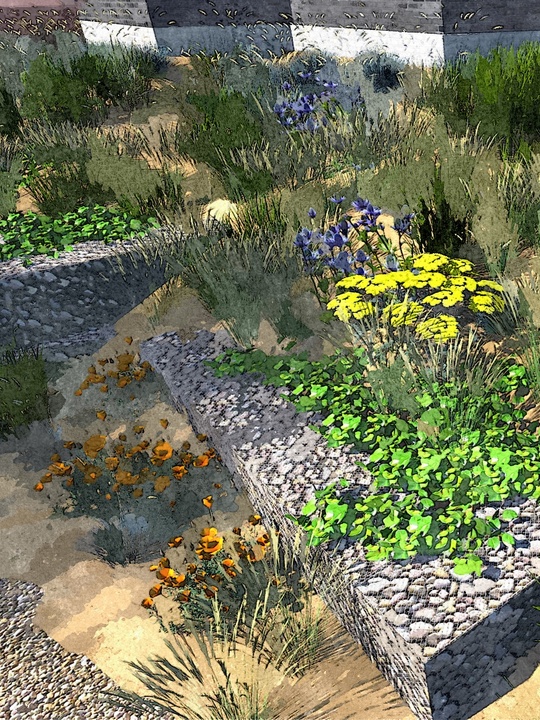 Render of a climate-adapted coastal garden
Naturalistic Planting
Adaptive ecologies for the planet
Natural planting for beauty, resilience and ecological benefit
Natural planting is of huge benefit in creating relaxing, biophilic environments that look good all year round and are a joy to behold. They are also highly beneficial for wildlife and make use of tough, insect-friendly, climate adapted plants. No natural temperate garden is, or should be, irrigated.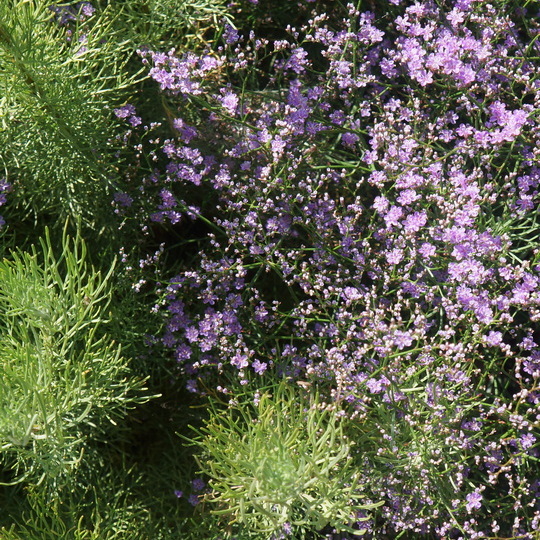 Choosing the right plant for the place, in the right combination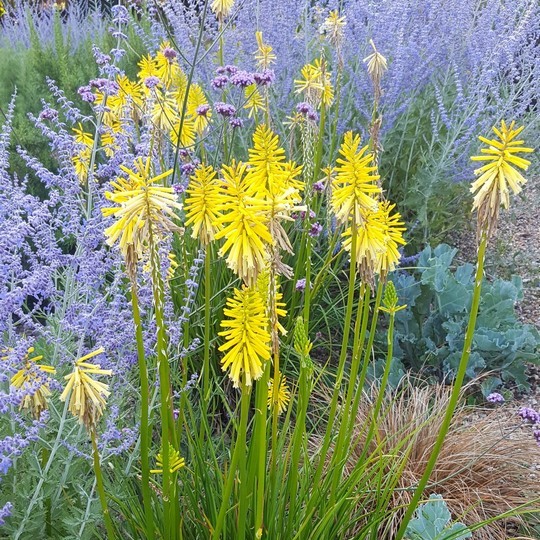 Drifts or loose matrices of plants through gravel
Climate Adaption
a landscape response
A new landscape design approach
With the growing awareness of the planetary climate crisis, our landscapes must take on a more proactive role in adaption, mitigation and regeneration. What we design now will be crucial in stabilising our environment and making places we can still live and thrive in.
Adaptive planting design on dry soils for resilience and beauty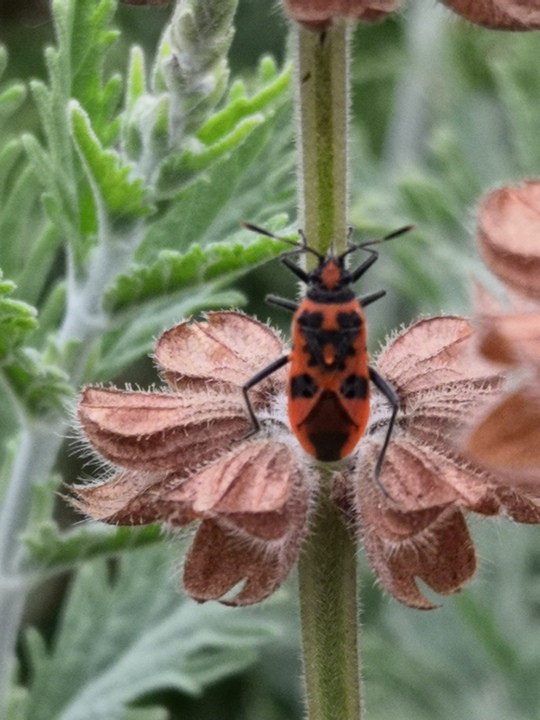 Planting for biodiversity as well as beauty and resilience
Coastal & Beach Gardens
salt of the sea
Gardens in a marine environment
Where the landscape and seascape interact, a thin coastal zone exists which is a truly unique environment. The sea speaks to us of something, deeper and wider than any land. Gardens created in this space are special and have unique qualities.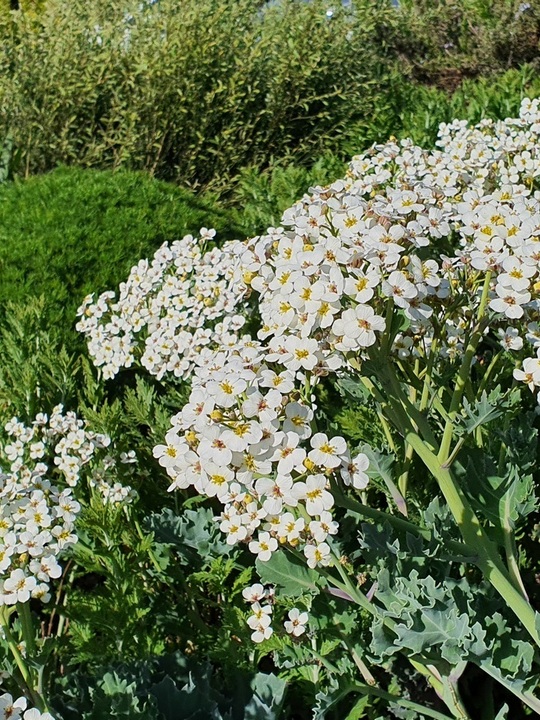 Seakale is a highly ornamental perennial with fantastic scent. It grow on beach shingle across the south coast.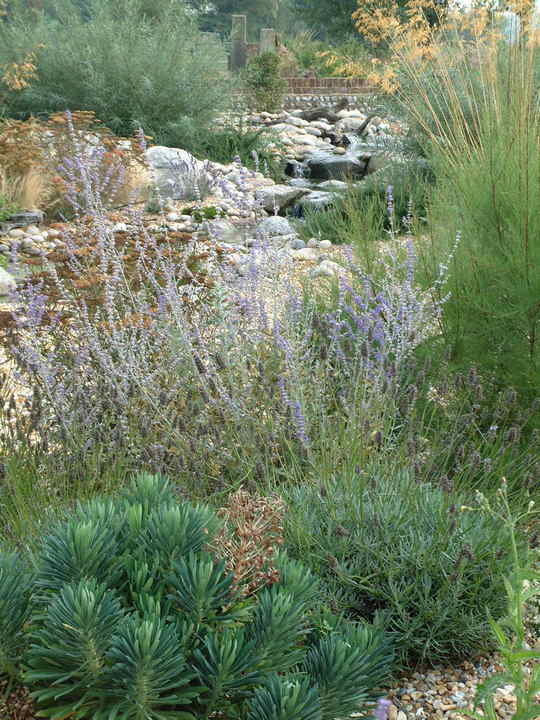 A two year old mixed coastal planting. Shrubs give structure and form microclimates, giving shelter to smaller plants.
Rain & Water Gardens
living water systems
Designing water and rain gardens
Minimising external water inputs into a garden or landscape, whilst maximising the use and benefits, is both an art and a science. Keeping water clean in ponds is something we can do with the use of biofilters (biological filtration). Harvesting rainwater from roofs, or even using greywater, lessens the need for external inputs. When drought hits, mains water supply may not always be allowed. On the other hand, managing floodwaters with swales, permeable beds and materials is an important aspect of water-conscious design.
A waterfall from a terrace rill drops into an informal stream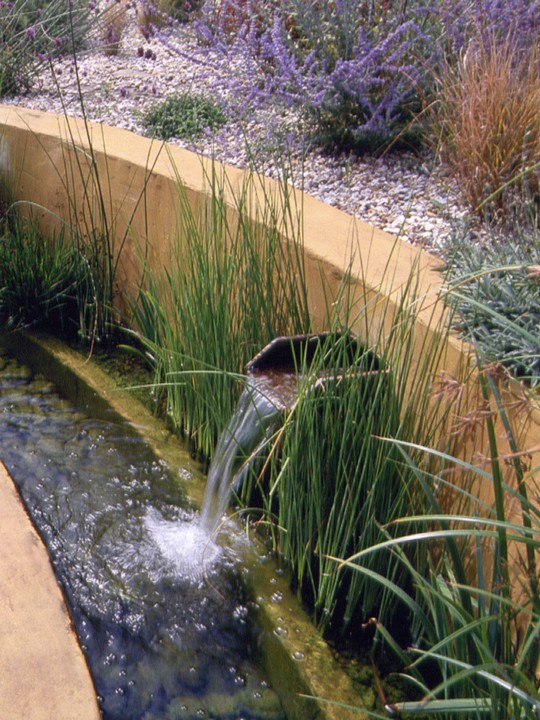 A curved water feature with biofilter and water chutes
Adaptive Planting
coping with climate change
Creating new micro-ecologies
As the effects of climate change manifest, natural plant ranges and zones are being disrupted; climate zones are moving away North and South of the equator faster than Nature can keep up. There is no longer a static 'native' plant or insect ecosystem and we must adapt our gardens and landscapes to reflect, and even lead this change. This creates an exciting new approach to planting design, based on principals which take into account what is and what might be.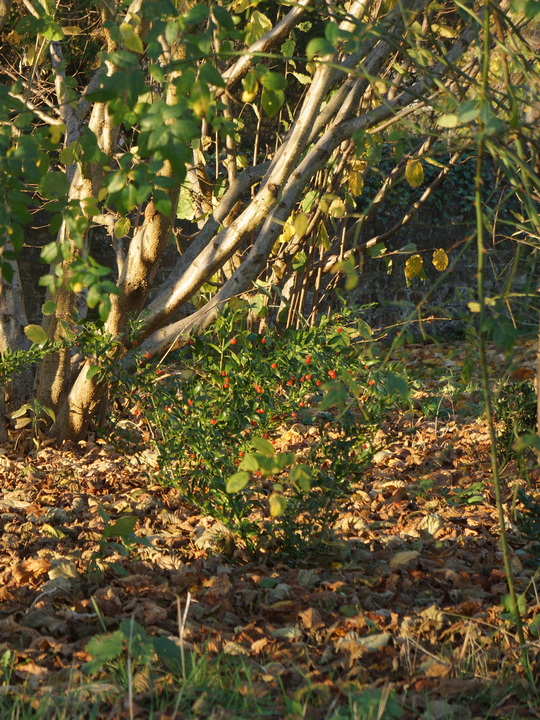 Plants in communities must be designed to adapt, tolerate and build soil carbon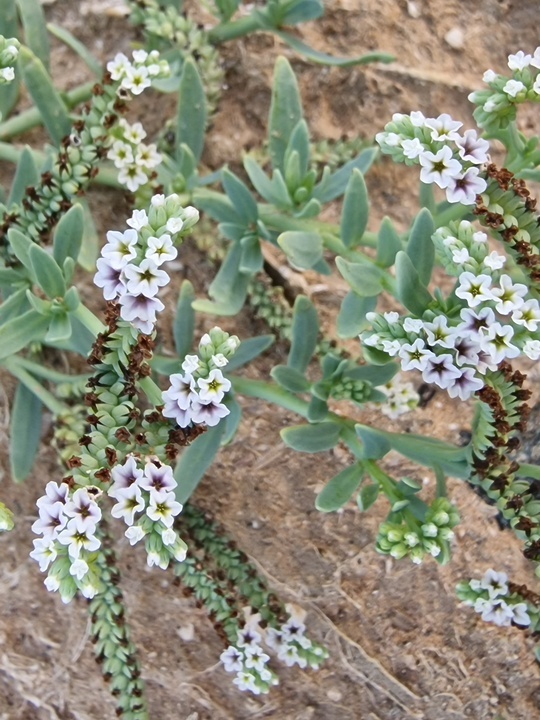 This heliotrope has adapted itself to a neglected corner in Abu Dhabi
About Mark Laurence
A brief resume
An experienced and forward-thinking landscape designer
Mark Laurence has many years of experience as an environmentally-aware garden and landscape designer. He has also worked extensively with green infrastructure and living walls, is a consulting arborist, speaker at many sustainability conferences and writer of thought-provoking articles.
Based in Chichester, West Sussex, Mark works throughout the UK, internationally and particularly in the Middle-East. He is a past committee member of the Society of Garden Designers, a Chartered Horticulturalist and certified arborist with the International Society of Arboriculture.
Mark's passion and focus is to create self-sustaining, climate adapted, regenerative gardens/landscapes, which reconnect and empower people, reduce the level of external inputs needed and create homes and refuge for our beleaguered wildlife.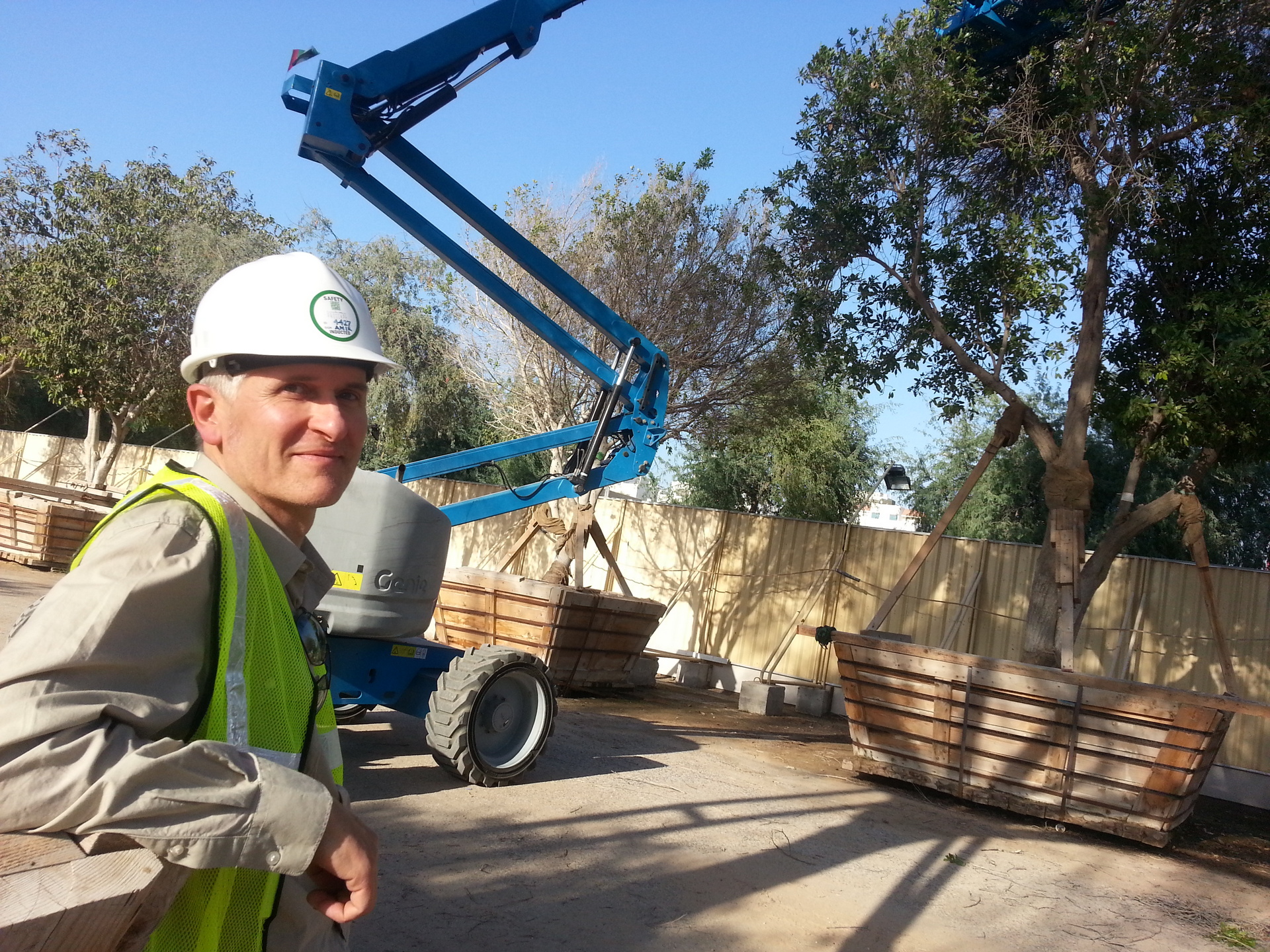 Mark working with trees in Abu Dhabi
Contact
let's discuss your project
Address details:
Mark Laurence Design Ltd
1 Manor Cottage,
Merston, Chichester, West Sussex, PO20 1EE, UK
Mobile: +44 (0)7949 099195

mark laurence design ltd | adaptive landscapes for a changing world

©2019 mark laurence

http://www.marklaurence.com